If you're someone who loves outdoor activities such as camping, road trips, or spending time outdoors, you understand the importance of having a dependable source of power. Anker is dedicated to delivering reliable and environmentally friendly charging solutions. Whether you require a portable power station for your jaunts over the weekend or a solar panel-powered high-capacity unit, we've got you covered with our state-of-the-art InfiniPower™ and LiFePO4 batteries. You can rest assured that you will always have backup power at your disposal when required, all without harming the environment. And there is some information you need to know.
Common Information about Power Stations
Considers Choosing a Right Power Station
If you're considering purchasing a portable power station but are unsure about the size that best suits your needs, consider the following factors. Intended Use: If you need to charge small devices, such as headphones and smartphones, a compact portable power station of around 100Wh should suffice, functioning similarly to a large power bank, if you want to charge larger devices like refrigerators or TVs, you will require a heavy-duty option with 500Wh or more; Battery Lifespan: The battery is an essential aspect to consider when selecting a power station, with different battery types possessing different lifespans. For instance, LiFePO4 batteries tend to last longer than other options, albeit being heavier. Charging Options: Some advanced power stations can be charged not only by wall chargers but also by portable solar panels.
Portable Power Stations can Work both Indoors and Outdoors
Portable power stations are versatile devices that work equally well indoors and outdoors. With a variety of ports, including the commonly used USB-A to USB-C port, these handy gadgets can easily charge your laptops, smartphones, tablets, and other electronic devices. Moreover, safety is always a top priority when it comes to portable power stations. Hence, these devices are designed with various safety features in mind to keep the user and their equipment safe throughout the charging process. So, whether you are hiking up a mountain, enjoying a picnic in the park, or working from home during a power outage, you can use your portable power station with peace of mind. In short, with a portable power station, you can stay connected while going green. So, consider investing in one for your next outdoor adventure or as a reliable backup power source for your electronic devices. Your devices and mental well-being will certainly appreciate it!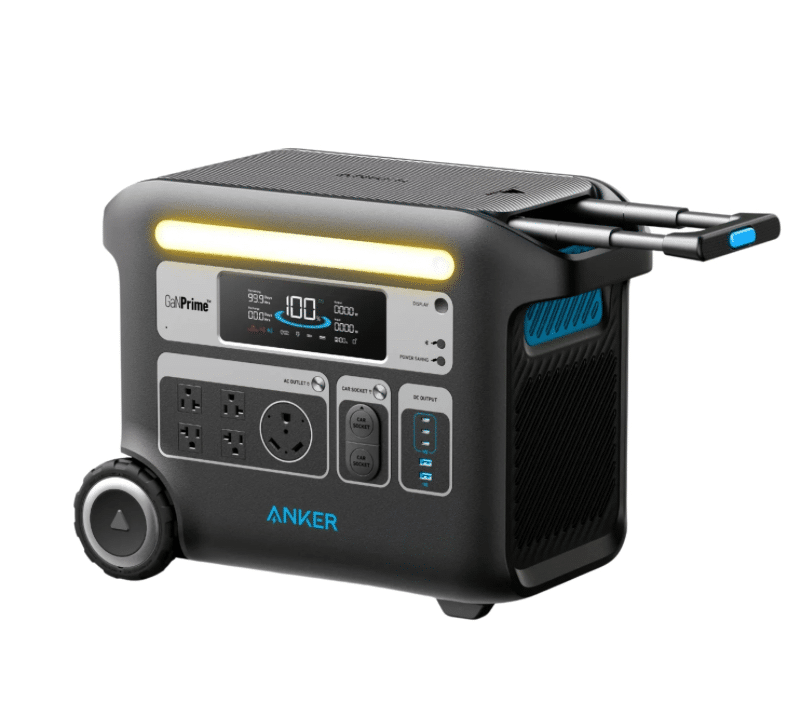 Portable Power Stations can Power Nearly Any Electronic Device
Portable power stations are incredibly versatile devices that can power up almost any electronic device or home appliance that runs on electricity. From phones and coffee makers to microwaves, refrigerators, and TVs, these devices have got you covered. Moreover, for those who enjoy camping or embarking on outdoor adventures, having a portable power station on hand is a game-changer, particularly a 1000W or larger option that can prove to be extremely useful during emergencies.
Conclusion
With a portable power station, you can rest assured that you will have the power you need to stay comfortable and connected no matter where you are. So, whether you're relaxing at home or exploring the great outdoors, consider investing in a portable power station for all your energy needs. Portable power stations are an incredibly practical solution for charging your electronic devices anytime, anywhere. Not only do these high-tech devices provide a variety of ports to suit your devices, but they also offer a reliable source of power that you can count on. Therefore, with a portable power station at your disposal, a prolonged power outage, a drained battery or a lost charger won't be a cause for concern anymore.