The eufy is a company that produces a range of smart home devices, including robot vacuums and home security systems. They aim to simplify and enhance users' lives at home with their easy-to-use products. The eufy offers a range of robot vacuums, including the eufy RoboVac line. One popular model is the eufy BoostIQ RoboVac 11S (Slim), which is equipped with strong suction power, quiet operation, and self-charging capabilities. Other models include the eufy RoboVac G30 Edge and the eufy RoboVac 25C Wi-Fi Connected Robot Vacuum. If you want to buy a eufy auto vacuum, this is the perfect article for you.
Eufy Vacuum Series
The eufy vacuum series comes with powerful technologies and features that can work for various cleaning demands, including the kitchen, relaxation area and bedrooms and so on. This small robot in house, can handle hard and complex cleaning works and conditions.
Spec. of Eufy Auto Vacuums
The eufy vacuums offer various features depending on the model. Some common features for eufy vacuums include Wi-Fi connectivity and app control via the eufy Clean app, boostiQ technology for increased suction power when needed, super-thin design for cleaning in tight spaces, boundary strips to set limits for where the vacuum can and cannot go, drop sensors to prevent the vacuum from falling down stairs or off ledges, side brushes for cleaning along edges and corners, advanced laser mapping system for more precise navigation (e.g., eufy RoboVac X8), brushless motor for quieter operation (e.g., eufy RoboVac 15C MAX), and can be controlled using voice commands with Amazon Alexa or Google Assistant, etc.
Eufy Vacuum Pricing
The eufy auto vacuums are available at different price points. For example, you can find the eufy BoostiQ RoboVac 11S (Slim) priced at around $200 while the eufy RoboVac G35+ with Auto-Empty Station is priced at around $500. Other models, such as the eufy RoboVac G30, eufy RoboVac 25C Wi-Fi Connected Robot Vacuum, and the eufy RoboVac X8 can also be found at varying prices. Prices may also vary depending on the retailer and any ongoing promotions or discounts.
Reviews of eufy Auto Vacuums
There are multiple reviews available for eufy vacuums, and some common themes emerged in the reviews, such as the eufy 11S being a good basic robot vacuum that is capable of cleaning the most common types of debris off bare floors. The eufy RoboVac 30 was also reviewed positively as an excellent cleaner for beginner budgets. It's worth reading multiple reviews to get a well-rounded understanding of eufy vacuums before making a purchase decision.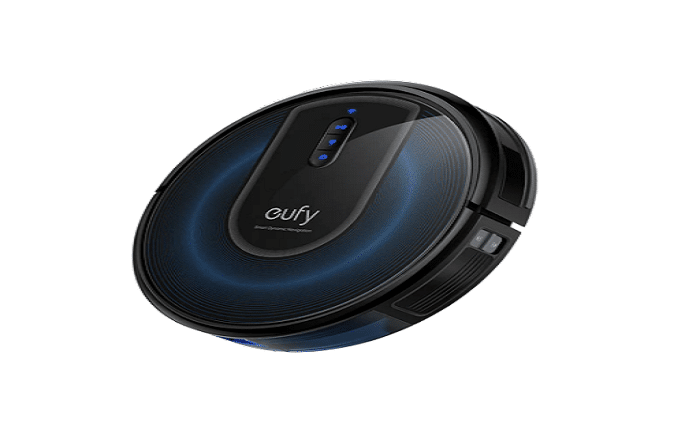 Eufy VS. Roomba
There are two popular brands of robot vacuums: eufy and Roomba.
Both companies offer a range of models with various features and capabilities. Some factors to consider when choosing between Eufy and Roomba include price, cleaning performance, noise level, and smart features. Reviews and tests have found that Roomba vacuums are generally more expensive than eufy vacuums, but they also tend to have better cleaning performance and more advanced features. The eufy vacuums, on the other hand, are often quieter and more affordable. Ultimately, the choice between eufy and Roomba will depend on your individual needs and preferences.
Conclusion
Overall, eufy auto vacuum is a reliable friend that can be company you in your house. The eufy robot vacuums are designed to clean hard floors and carpets with ease, and their intelligent programming and sensors ensure efficient and effective cleaning. With small place needed, high use level and a little electric power, eufy auto vacuum can achieve a bight and tidy cleaning house work result, and healthy, safe and comfortable environment for you, to improve the clean level of your home, and make your life healthier and happier.