Regarding home entertainment, the TCL 75-inch Q7 is a true game-changer. Packed with cutting-edge technology and an array of features that will elevate your viewing experience, this TV is a must-have for anyone looking to indulge in immersive entertainment.
The best Google and smart TV for entertainment: TCL 75″ Q CLASS 4K QLED- 75Q750G
The TV comes with a stunning 4K Ultra HD resolution. With four times the pixels of a Full HD TV, this television delivers breathtaking clarity and detail that will captivate you. Whether watching your favorite movies or playing the latest video games, every scene comes to life with unparalleled sharpness. The TCL 75″ Q CLASS 4K QLED- 75Q750G is the perfect TV to invest in because it has these features:
QLED screen
The Q7 boasts Quantum Dot technology, which effortlessly enhances color reproduction and provides an UltraWide Color Gamut. This means you'll experience colors that are more vibrant and true to life than ever before. Whether it's the lush greens of a nature documentary or the vivid costumes in your favorite TV show, the TCL 75″ Q CLASS 4K QLED, Q7 ensures that you see every hue in all its glory.
PRO LED Backlight 
When it comes to brightness, the TCL 75″ Q CLASS 4K QLED, Q7 doesn't disappoint. With up to 1,000 Peak Nits, this TV offers brilliant visuals even in well-lit rooms. Say goodbye to glare and washed-out images. The Q7 High Brightness PRO LED Backlight ensures every frame shines.
Local Dimming
To further enhance contrast and black levels, the Q7 features Full Array PRO Local Dimming with up to 200+ dimming zones. This technology allows precise lighting control in different screen areas, resulting in deeper blacks and brighter whites. Your favorite movies and TV shows will come to life with a level of detail that's truly captivating.
120Hz screen refresh rate 
If you're a fan of fast-paced action, the Q7 120Hz panel refresh rate is a game-changer. It ensures that motion is smooth and fluid, whether watching sports, action movies, or games. Say goodbye to motion blur and hello to a more lifelike viewing experience.
Auto Game Mode and Game Accelerator
The Q7 includes Auto Game Mode (ALLM) with AMD FreeSync Premium Pro and Game Accelerator 240. This means you can enjoy up to 240 Variable Refresh Rate (VRR) gaming, reducing input lag and ensuring a competitive edge in your favorite titles. Get ready to embark on gaming adventures like never before.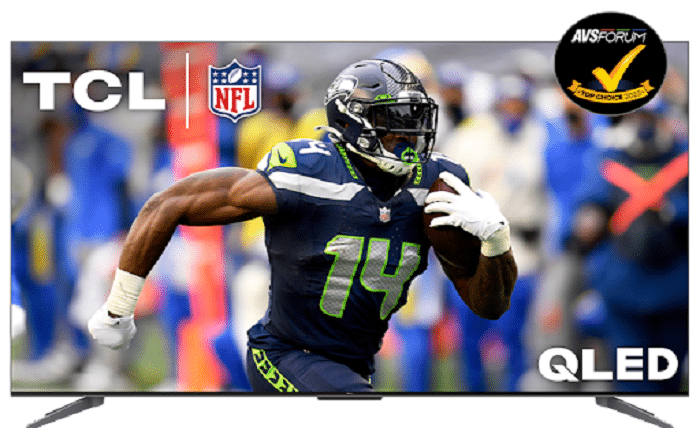 HDR ULTRA
The Q7 supports various HDR formats, including Dolby Vision IQ, HDR10+, HDR10, and HLG. This means you'll experience stunning brightness, contrast, and color in HDR content. Whether it's the nuanced shadows of a suspenseful thriller or the explosive colors of an action-packed blockbuster, HDR takes your viewing experience to the next level.
TCL AIPQ Engine with Deep Learning AI
Behind all these features is the TCL AIPQ Engine with Deep Learning AI. This advanced engine optimizes picture and sound quality based on the content you're watching. It's like having a personal AI assistant for your TV, ensuring everything looks and sounds its best.
Conclusion 
The TCL 75-inch Q7 is more than just a television, it's a portal to a world of entertainment tailored to your preferences. With its 4K Ultra HD resolution, qled tv technology, high brightness, local dimming, and gaming enhancements, it's the ultimate choice for those who demand the best.